Body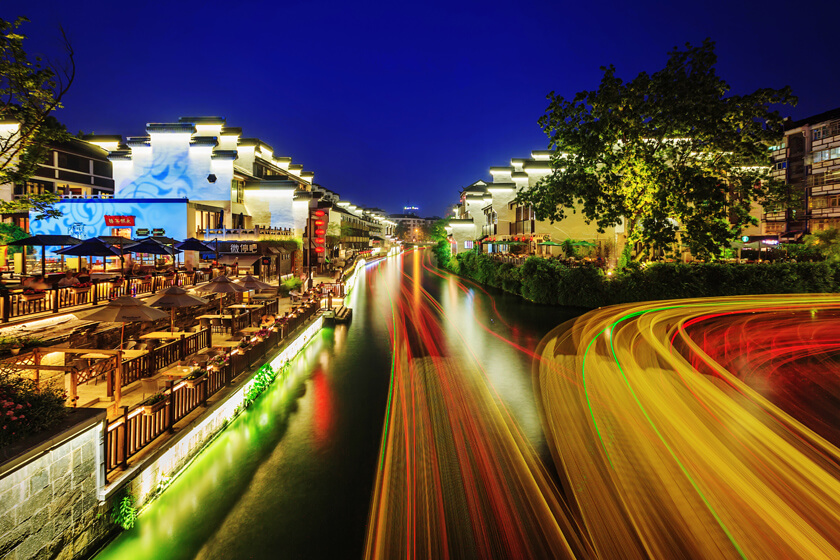 BUS
Within Nanjing, five designated sightseeing bus lines (Y1, Y2, Y3, Y4, and Y5) are a convenient means of visiting the city's top tourism attractions. Several tourist buses link visitors to Nanjing's top landmarks and attractions. Bus Y1 departs Nanjing Train Station and cuts east across the city to Sun Yat-sen's Mausoleum. Bus Y2 offers service from Yuhuatai Martyrs' Cemetery in central Nanjing and runs halfway up Purple Mountain. Bus Y3 takes travelers to popular sites like Ming Xiaoling Tomb and Linggu Temple. General downtown lines are numbered 1 to 159, and downtown night lines start with the number 8.
RAIL - SUBWAY
There are six subway lines in service in Nanjing that make it easy to travel throughout the city and to and from major transportation hubs. Line 1, 2, 3, and 10 provide access to the top sites and attractions within the city. S1, the airport line, runs through the suburbs to NKG, and S8, an intercity line known as the Jiangning Line, runs along the northern bank of the Yangtze River.
The trains in Nanjing are clean, quick and modern, and fares are very inexpensive.
TAXI
Finding a taxi in downtown Nanjing is generally easy, but take care to avoid rush hours, when traffic is thick and cabs are difficult to come by .Taxi lamps are lit red to indicate the car is available, and green when it is occupied or unavailable—opposite from what most US travelers might assume. Fares vary, but the flag-down rate is approximately US $1.4, plus a fuel surcharge of less than US $1. Not all taxi drivers in Nanjing speak English, so it is recommended to utilize hotel concierge services to arrange taxi and car services.